Thursday, February 17, 2022
In a featured article in the American Journal of Physics, Professor Yannick Meurice describes how he spurred interest in physics and computer science among artistically inclined students.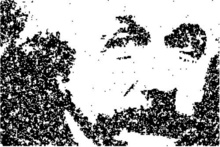 In his first-year seminars, Prof. Meurice worked with the students to alter the pixels of pictures using the Ising model of magnetism to add an interesting "texture" to an existing work of art, such as a painting or photograph.
Understanding the striking properties of magnets from the basic properties of electrons shared by iron atoms is a challenging task for physicists. For this reason, simplified models have been designed to understand the formation of magnetic domains as a function of temperature.
One of these models, the Ising model, can be used to generate collections of black and white pixels which represent small magnets pointing up or down with a temperature-dependent "texture."  Prof. Meurice realized that these textures look like textures obtained in the Francisco Goya prints, mimicking the chemically based aquatint technique developed by Goya (The Disasters of War), Pablo Picasso, and others. This technique is also used by printmakers at the University of Iowa.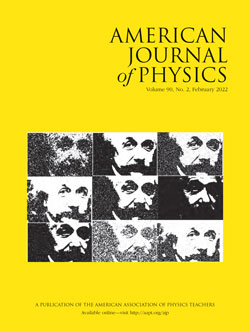 Other University of Iowa members involved in the project included: Prof.  Anita Jung (printmaking), Deanne Wortman (NEXUS), and Dr. Kimberly Datchuk (Stanley Museum of Art).
The February 2022 issue American Journal of Physics cover page features some of the pictures made by first-year students. See the complete article "Making digital aquatint with the Ising model" at https://aapt.scitation.org/doi/10.1119/10.0006525.
Together with Alan McKay, a graduate student in computer science, Meurice developed a website that processes images using this model. Go to Instructions for Aquatint Image Processor to make your own digital aquatints!